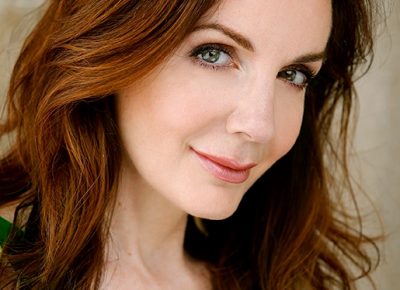 Life in Suspension is a Finalist for the Julie Suk Award             (best poetry collection from an independent press)
The 2017 Writers's Conference and Book Fair AWP D.C.:  Association of Writers and Writing Programs Feb 8: Plume Poetry Reading, Launch of Plume 5
Feb 10 AWP D.C. Panel: Dreaming the World Through Translation
Feb 10 AWP D.C.: White Pine Press, Plume Poetry and MadHat Press Reading
The Feminine, Land of Welcome by Christiane Singer in Asymptote
Review of  Life in Suspension by Anthony DiMatteo in                                 The Los Angeles Review
Celebrating American She-Poets: Hélène Cardona with Jamie Dedes in The Poet by Day
A Poet is a Mood by J.C. Hallman in The Brooklyn Rail
The Nervous Breakdown Self-Interview
Hélène gives a talk at the New York Browning Society at the National Arts Club: Robert and Elizabeth Browning, Virginia Woolf and Henry James and the Subjects of Sex, Violence, Poetry and Art.
                Hélène participates in Reading the World Conversation Series: Authors, Translators, Ideas.   Presented by Open Letter Books & The University of Rochester
Review of Life in Suspension by Grace Cavalieri in The Washington Independent Review of Books
BOOK PARTY: Hélène launches Life in Suspension and Beyond Elsewhere  Oct 28 at the Robert Berman Gallery. Elena Karina Byrne launches Squander & Dale Griffiths Stamos presents RenWomen. Singer Simone White opens. Poet Lynne Thompson emcees.
 Hélène was a Translation judge at The 26th PEN Center USA Annual Literary Awards Festival
Hélène is a featured Reader at the 2016 Los Angeles Times Festival of Books
The 2016 Writers's Conference and Book Fair AWP Los Angeles —with John FitzGerald, Dorianne Laux, Jessie Lendennie, Dennis Maloney, and Editions du Cygne
Panel Saving or Sinking the World Through Translation: Jennifer Kwon Dobbs,  Hélène Cardona, Ani Gjika, Dennis Maloney, and Willis Barnstone
Interviewing Robert Redford for TRUTH, Warner Bros., Télématin, France 2, TV 5
On French: John Ashbery at Le Mot Juste en Anglais, The Harriett Blog
The Annenberg Beach House Poetry Reading Series:
Gary Dop, Steve Langan, Ramón Garcia, Elena Karina Byrne, and Hélène Cardona
The 2014 Puterbaugh Festival of International Literature & Culture with Andrés Neuman
Reading Andrés Neuman: A Roundtable discussion —with George Henson, Hélène Cardona, and Michelle Johnson 
Chapman University's Tabula Poetica Reading Series Returns: Carolyn Forché, Hélène Cardona, Ilya Kaminsky, and Jessica Piazza
Tabula Poetica Presents Hélène Cardona at Chapman University
AWP Partnership with Poet Laureate Robert Pinsky and the Favorite Poem Project I Live My Life in Widening Circles  
BAFTA/LA: British Academy of Film and Television Arts / Los Angeles 2014 Emmy Tea
BAFTA/LA: British Academy of Film and Television Arts / Los Angeles 2014 Pre Golden Globes Awards
IFQ Awards: Femme: Women Healing the World wins Best Documentary & Audience Awards
Celebrating RUSH'S Daniel Brühl at the Chateau Marmont
BAFTA/LA's 25th Anniversary Garden Party
Beyond Blond: Tribute to cinematographer Sven Nykvist at the Hammer Museum, with Lasse Hallström
7th Screen Actors Guild Awards at the Shine Auditorium
Filming Megan Johnson's Stealing Roses
Filming Lasse Hallström's Chocolat
Filming Lawrence Kasdan's Mumford
Expressing yourself with art… whatever your experiences have been, you put them to use. There is a transformative process, a healing process, and by creating a piece of art, you heal yourself, and then you heal others because they recognize themselves in the stories you tell. And that's the beauty of it. That's why we go to the theater, because it's such a transcendental and therapeutic experience. That's why we go see movies, that's why we love art in general…. The symbols are there. And we respond to symbol and myth. This is the way we tell stories, this is the way we move forward in life.
                                                                     —Hélène Cardona